I've started the EAA Bipe and it's going pretty well so far. This should be a fun plane and while it's just slightly smaller than I like a bipe to be, it should fit into the bed of my pickup without disassembling it. That's always a plus with a bipe!
I plan to add some construction photos to the text on this page as soon as I get some film developed (or somebody donates a digital camera to the cause...hint, hint...)
The fuse is mostly completed at this point. I think a couple of fuse formers behind the cockpit would have made it easier to build a straight fuse but the kit can be built straight as designed if you take your time and make sure everything is plumb before you start glueing part "A" to part "B".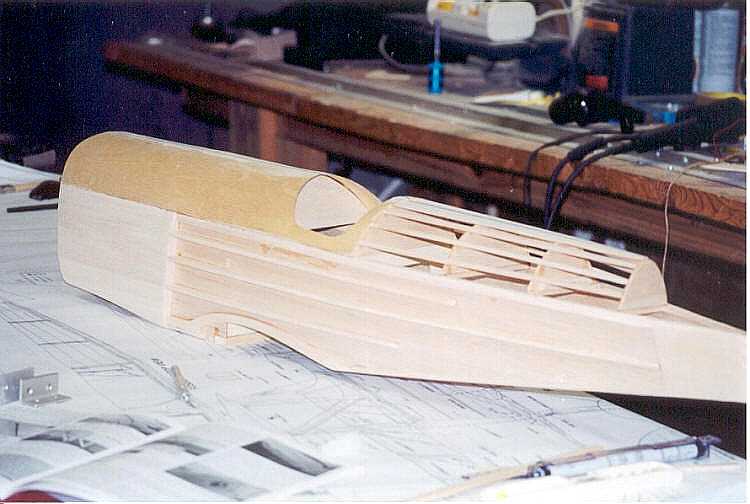 Yesterday and today, 3-12-02, I soldered up my center cabanes and landing gear assemblies. They turned out exceptionally nice, especially considering that I usually struggle through this part of construction.
Right: Click photo for details on how I made this instrument panel out of practically nothing...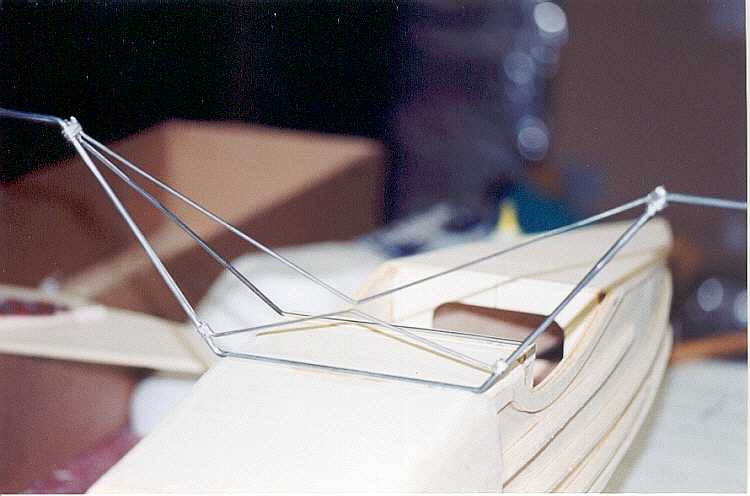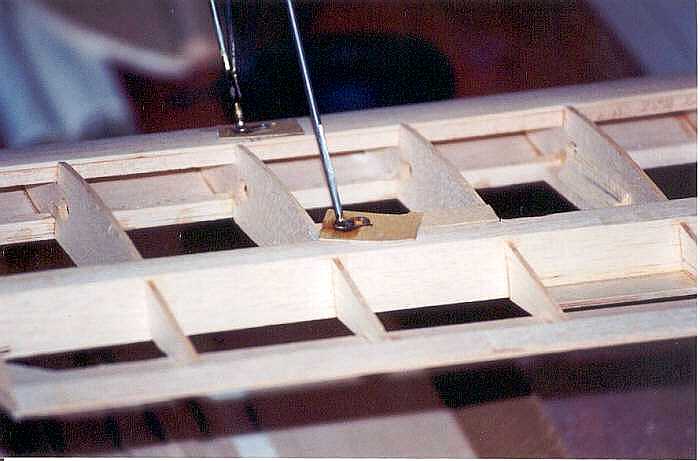 Below: Cabane in foreground shows a cabane assembly after wood fairings have been attached and automotive spot putty was added to fair the wood into the wires. The background cabane shows the assembly before putty was added.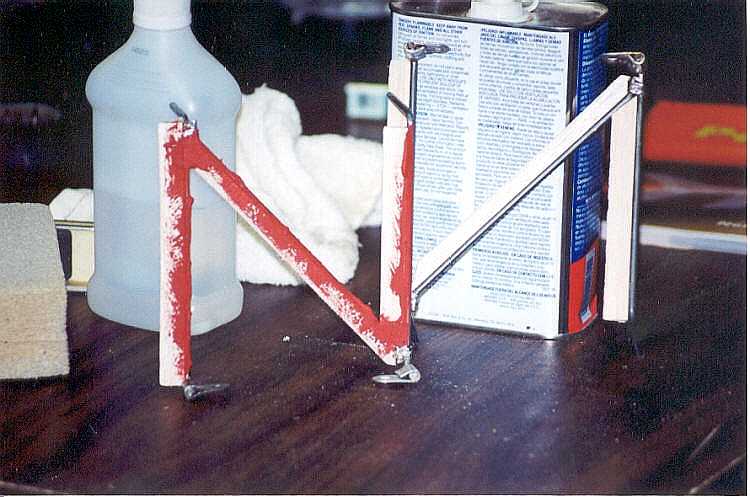 Before and after cabane assemblies. See text for explanation.
April 16, 2002. Well, it's been a while since I've documented any progress here but the plane is basically complete now, except for covering and painting. I think that it actually looks quite good. If it flies that well, she'll surely be a keeper!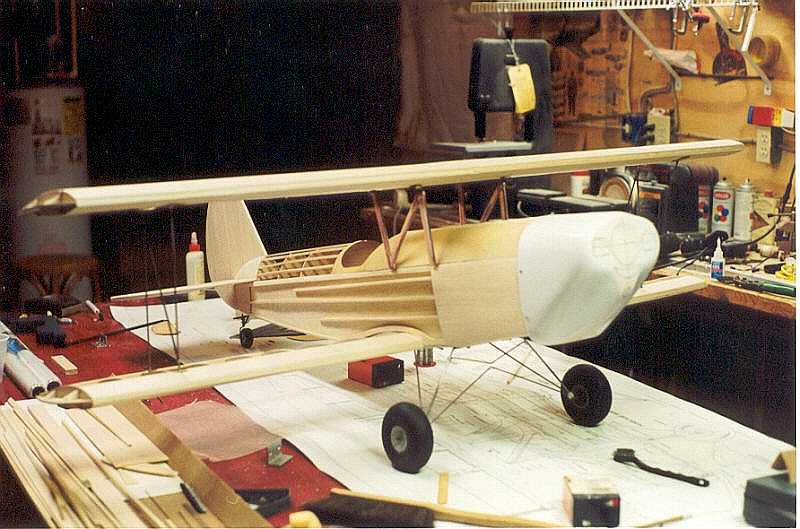 Getting there!