Fiberglassing is now done.
Various shots showing the fiberglassing process.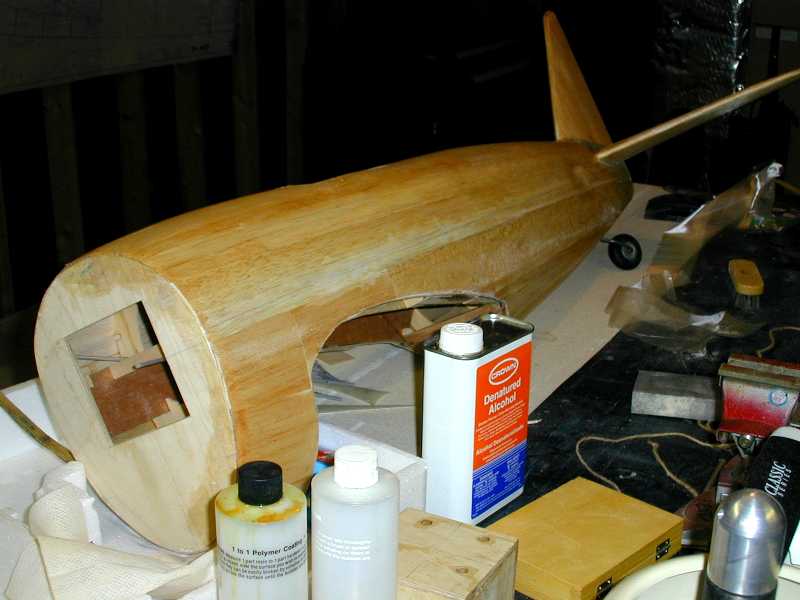 Fiberglassing...Easier than iron on film in many ways but lots more time consuming. Mostly waiting for things to dry, then sanding, filling, sanding, priming and more sanding....The results are worth the effort.
The top photo shows the raw .7oz fiberglass cloth draped over the fuse. The bottom photo shows what the cloth looks like as it's wetted down with the denatured alcohol/epoxy mixture. The solution is merely brushed on and the cloth seems to literally "melt" into the structure. Allowed to dry, it forms a hard, dent resistant finish. The weave of the cloth is then filled and the surface may be primed and painted.